Program ID: Innovation Anthology #491
Program Date: 08/23/2012
Program Category: Conservation, Energy, Environment, Forests, Natural Sciences, Oil Sands, Wildlife
Bird Monitoring Improves Oil Sands Reclamation Efforts
Every summer millions of songbirds migrate to the boreal forest to breed the next generation of birds.
Biologist Ken Foster of Owl Moon Environmental leads a monitoring program to assess whether reclamation by oil sands companies is working for the birds.
DR KEN FOSTER: Based on how we're seeing the birds perform in that habitat, we can say to the sponsoring organizations, you know, this particular component of the habitat is working really, really well and you should be including that in the future reclaimed areas. And perhaps there's some areas in the habitat that are not, and here are some ideas for improvement.
According to Ken Foster, data collected for MAPS or the Monitoring Avian Populations and Survivorship Program, is shared with various research agencies in Canada and the United States.
DR KEN FOSTER: We're partnered with an organization out of California called the Institute for Bird Populations and they run the North American database and have been doing so for 20 years. Our data are also transmitted to them and each year we get together with our partners at the IBP. Ultimately with sufficient data we will be looking at scientific publications and having these data transmitted widely in the scientific literature.
MAPS is an ongoing program sponsored by oil sands companies working in Alberta's boreal forest.
Thanks today to Syncrude
FOR INNOVATION ANTHOLOGY
I'M CHERYL CROUCHER
Images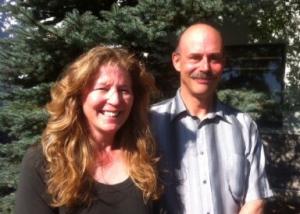 Guests