Program ID: Innovation Anthology #475
Program Date: 05/17/2012
Program Category: Agriculture, Bioeconomy, Biotechnology, Energy, Environment, Forests, Genomics, Waste Management
AI Bio Solutions Promotes Bioenergy Development
Finding new uses for plant materials from farm and forest is important from both environmental and economic perspectives.
At the recent CanBio conference in Edmonton, Dr. Stan Blade talked about the potential for turning Alberta's biomass into products, energy and cash.
Dr. Blade is the CEO of Alberta Innovates Bio Solutions.
DR. STAN BLADE: We've made some major investments in genomics in the crop industry especially, thinking about how we can change oil seeds so that there would be different oil compositions. We've invested in cereals like triticale, thinking about new sorts of starches and sugars that might be available. It really comes down to the molecules that these processing companies want to use. And we think that changing the nature of especially crops can be very valuable. We've done the same thing when it comes to fibre supplies, thinking about new technologies like nano crystalline cellulose where you can take these materials and they can change the characteristics of products. You can put them into everything from television screens to improve drilling muds for our oil industry. And the research is being done here in Alberta as supported by Alberta Innovates Bio Solutions.
Dr. Stan Blade says bioenergy is already being produced and used by Alberta's forestry sector.
FOR INNOVATION ANTHOLOGY
I'M CHERYL CROUCHER
Images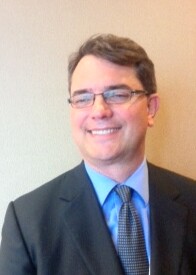 Guests