Program ID: Innovation Anthology #462
Program Date: 03/06/2012
Program Category: Awards and Competitions, Health and Medicine, Life sciences, Nanotechnology
TEC Edmonton Enterprise Award For Metabolomic Technologies Inc
TEC Edmonton has presented this year's Enterprise Award to Metabolomic Technologies Inc.
MTI is a University of Alberta spin-off which is commercializing a new low-cost, easy to use, diagnostic test for colon cancer.
As MTI's CEO Reg Joseph explains, a simple urine test would replace fecal based tests.
REG JOSEPH: In your urine there are waste molecules that are being shed from your body. These waste molecules give a good indication of your health status And what we've found is that there are particular compounds in your urine that relate directly to either polyps or different chemicals that relate directly to colon cancer. And it's these compounds that we're detecting in the urine to give us a positive signal as to whether you have polyps or colon cancer.
Reg Joseph says MTI's urine test could increase the current survival rate from 50 percent to over 90 percent and change treatment regimes.
REG JOSEPH: If our test is accepted you would test to see whether you have polyps at the early stage using our test. And then you would use the colonscopy more as a therapeutic modality to go in, remove the polyps and then essentially get rid of the cancer.
FOR INNOVATION ANTHOLOGY
I'M CHERYL CROUCHER
Images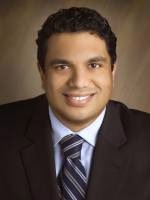 Guests