Program ID: Innovation Anthology #268
Program Date: 11/17/2009
Program Category: Agriculture, Bioeconomy, Conservation, Environment, Forests, Technology
Wheat Straw OSSB Debuts In China
OSB or oriented strand board was first invented by the Alberta Research Council.
Now the Council has introduced a new generation of panelboard called OSSB.
Only this time instead of using wood chips, the structural board is manufactured from wheat straw.
Wayne Wasylciw is the technical director of the ARC's forest products business unit.
WAYNE WASYLCIW: Well unfortunately straw is a tube, not a strand when it's made by mother nature. So if you try to take a tube and apply a resin to all the surfaces and then try to form it into a panel, well you're only getting resin on half the strand, because when you press it together, of course, the inside of the tube doesn't get any resin. We've developed the technology here to split the straw tube, make the straw tube as long as possible. We can put it through the same processes as we do with wood OSB in the manufacturing process. We can take the material, run it through the same blending machines, run it through the same mat forming devices, run it through the same press with similar resins. And we've got a product that's equivalent and in some cases superior to to wood based OSB.
Wayne Wasylciw says a Dutch company has licensed the wheat straw technology to build the first OSSB plant in China.
Thanks today to the Alberta Research Council.
Learn more at InnovationAnthology.com
I'M CHERYL CROUCHER
Images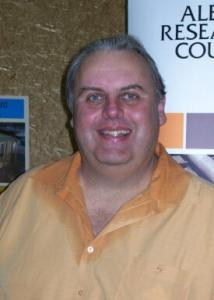 Links