Program ID: Innovation Anthology #233
Program Date: 06/11/2009
Program Category: Energy, Engineering, Environment, Forests, Natural Resources, Oil Sands, Technology, Water
Spin Dried Tailings Improve Oil Sands Reclamation
Tailings in oil sands parlance refers to the material leftover at the tail end of production - after the oil has been separated from the sand.
At Syncrude, this collection of sand, clay and water is pumped down a pipeline into artificial ponds.
Over time, the particles of sand and clay settle to the bottom of these tailings ponds, and the water goes back into the plant for reuse in the oil sand separation process.
According to technology development officer Jim Lorentz, Syncrude is piloting a new system to speed up that process. It uses centrifugal force.
JIM LORENTZ: Exactly like a washer spin dryer. So we're trying to dry those solids using mechanical energy and increasing basically what gravity has to offer. The machines we're talking about are commercially available. We're talking about a meter diameter by about 3 meters to 4 meters long and multiples of them in parallel. We're talking about improving the gravitational force from one gravitational force to 200 plus gravitational forces. So that should reduce the settling time by about 200 times.
Jim Lorentz says the spun dried material or cake as it's called would be used in wet or dry landscape reclamation.
Thanks today to Syncrude Canada.
Learn more at InnovationAnthology.com
I'M CHERYL CROUCHER
Images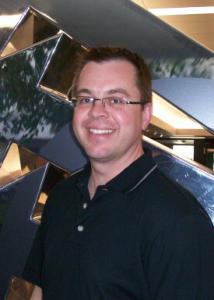 Links