Program ID: Innovation Anthology #170
Program Date: 09/25/2008
Program Category: Energy, Engineering, Environment, Forests, Water
Instrumented Watersheds I: Oil Sands Reclamation Research
There is more to replacing the forest ecosystem after oil sands mining than simply filling up the hole with dirt and planting seeds.
Over the last decade Syncrude Canada has been engaged in a reclamation experiment it calls instrumented watersheds.
This involves rebuilding landforms complete with scientific instruments to monitor how water moves through the system.
Clara Qualizza is an environmental scientist at Syncrude.
CLARA QUALIZZA: We have numerous climate stations monitoring precipitation and wind speed and relative humidity and the temperature fluxes off the surfaces of the reconstructed land forms. And off the surfaces of the plants that are growing, because we, of course have a very actively growing young forest. We use weirs that are automated to measure the water that is flowing into and out of wetlands Things like neutron access tubes that we insert soil moisture monitoring devices into. And really looking a lot at water and carbon flux in the landscape.
According to Clara Qualizza, these measurements are crucial to reconstructing complex forest hydrology after oil sands development.
Thanks today to Syncrude Canada.
Learn more at Innovation Anthology dot com
I'M CHERYL CROUCHER
Images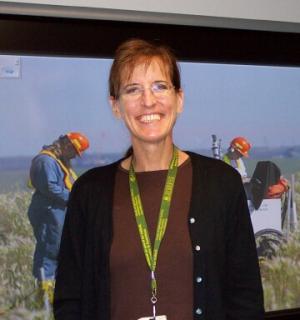 Links